HuBMAP Visible Human MOOC (VHMOOC) is a Course
HuBMAP Visible Human MOOC (VHMOOC)
Started Aug 4, 2020
Full course description
Course Introduction
This 10h course introduces the HuBMAP project which aims to create an open, global reference atlas of the human body at the cellular level. Among others, the course describes the compilation and coverage of HuBMAP data, demonstrates new single-cell analysis and mapping techniques, and introduces major features of the HuBMAP portal.
Delivered entirely online, all coursework can be completed asynchronously to fit busy schedules. If you have questions or experience issues during registration, please email cnscntr@indiana.edu.
Learning Outcomes
Theoretical and practical understanding of different single-cell tissue analysis techniques.
Expertise in single-cell data harmonization used to federate data from different individuals analyzed using different technologies in diverse labs.
Hands-on skills in the design and usage of semantic ontologies that describe human anatomy, cell types, and biomarkers (e.g., marker genes or proteins).
Knowledge on the design and usage of a semantically annotated three-dimensional reference system for the healthy human body.
An understanding of how the HuBMAP reference atlas might be used to understand human health but also to diagnose and treat disease.
Module Topics Include
HuBMAP Overview: Project Goals, Setup, and Ambitions
Tissue Data Acquisition and Analysis
Biomolecular Data Harmonization
Ontology, 3D Reference Objects, and User Interfaces
HuBMAP Portal Design and Usage
Meet the Instructors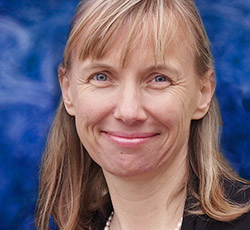 Katy Börner, Victor H. Yngve Distinguished Professor of Engineering and Information Science. Founding Director of the Cyberinfrastructure for Network Science Center at Indiana University.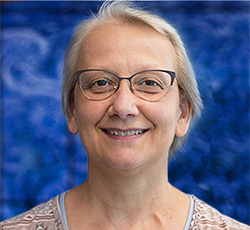 Ellen M. Quardokus, staff in the Chemistry Department and research scientist, Cyberinfrastructure for Network Science Center, SICE with expertise in molecular biology, microscopy, anatomy, and interdisciplinary communication.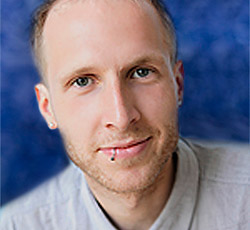 Andreas Bueckle, PhD Candidate in Information Science, performing research on information visualization, specifically virtual and augmented reality.
---
Department:
Cyberinfrastructure Network Science
---
---
Audience: Biomedical students and professionals interested in single-cell tissue analysis and visualization